Greenland's Fisheries Lisence Control Authority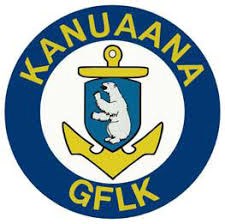 Sustainable Fisheries Greenland co-operates with Greenland's Fishery Licence Control (GFLK) in connection with both the MSC certification process and the subsequent audits to which the individual fisheries are subject. The co-operation primarily deals with the exchange and verification of data from the fishing.
GFLK is an authority under the Government of Greenland, and is responsible for regulating and inspecting fishing, catches and hunting. The main aim of GFLK is to ensure compliance with the fisheries legislation of the Government of Greenland, including the rules issued under bilateral fisheries agreements, or as a result of Greenland's membership of international organisations or endorsement of international fishing conventions.
GFLK also aims to contribute to the collection and safeguarding of fisheries knowledge, enhance the basis for planning fisheries regulation, and improve the foundation for the scientific advice on the utilisation of fishery resources.